Take your
Kajabi checkouts

to the next level.

Add more payment options, charge in multiple currencies, add sales taxes and use friction-free checkout pages. Fully integrated checkouts, no coding required.
Kajabi Integration
Give your customers the payment options they know and trust.
Everything you need to add custom checkouts to your Kajabi website.
Directly integrated

Our direct integration with Kajabi means that customers have immediate access to their purchased products, no Zapier required.

More payment options

Add any of our supported payment options to your Kajabi checkout page. Your customers can now pay using payment options that they know and trust.

Customizable, no-code checkouts

Sell your Kajabi products from anywhere using our no-code checkout pages, storefronts or embedded checkouts.

Sell in any currency

Reduce checkout friction by offering multiple currencies at checkout. Set fixed pricing or enable real-time currency conversion.

Affiliate System

Manage, measure, and optimize your entire affiliate program.
Add additional payment options to your Kajabi checkout pages.
Take payments with your local payment gateway straight from your Kajabi checkout pages. We take care of activating your customer's Kajabi account and access to your offers, no Zapier required.
Simple setup in less than 10 minutes.
Sign up for a free trial

Sign up for a free trial and set up your payment gateway details.

Follow our easy step-by-step guides to complete your setup in less than 10 minutes.

Set up your payment gateway & add your Kajabi offers

Import your existing Kajabi offers so that we know how to charge your customers. Set up once-off payments, multiple payments or recurring memberships. We will even convert the currency to your local currency if you want!

Embed our plugin on your Kajabi website

Copy a few lines of code and you're all set. Your payment button will now be displayed on your Kajabi checkout pages, allowing your customers to securely pay with options they know and trust.
Custom checkouts for Kajabi.
Tired of the rigid checkout page designs of your e-commerce platform? Use our custom checkout pages to make sure your customers convert. Connect your own domain, use any of our supported payment gateways, multiple currencies and currency conversions and best of all - integrated sales taxes with Quaderno.
Automatic Sales Tax and Invoicing
Calculate sales taxes based on your customer's location and generate compliant invoices on checkout. Don't let any checkout challenge stand between your business and closing that sale.
Additional Payment Options for Kajabi.
Add more payment options to your Kajabi checkout pages to increase conversion. You can embed payment buttons in your Kajabi checkout pages or use one of our friction-free checkout pages.
Real-time reports and analytics
Track your checkout page performance with our real-time metrics and reporting. Page views, checkout session duration, conversion rates and much more.
As a South African business we battled to find a solution for accepting card payments that integrates with our Kajabi website and we lost a lot of sales due to this.

CheckoutJoy solved this problem and now 60% of our sales go through PayFast!
Testimonials
We have helped hundreds of amazing companies grow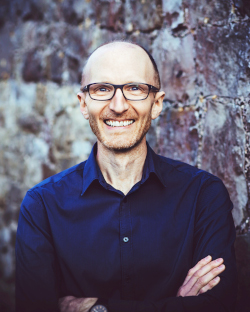 Frequently asked questions
How do local payment methods influence buyer decisions?

Local payment methods can increase buyer trust, as they are familiar and perceived as more secure. They can also cater to regional preferences, offering more convenience to potential customers.

What are the main advantages of implementing multi-currency checkouts?

Multi-currency checkouts provide users with clarity on pricing in their local currency, reducing friction during the buying process. It can also cater to international customers, broadening your market reach.

Are there any transaction fees?

No, you don't pay any transaction fees if you use our Kajabi integration. You will be charged a flat monthly subscription fee.

Does it support the multiple payments and subscription payment options?

Yes, CheckoutJoy supports all payment plans available in Kajabi. The implementation depends on the specific payment gateway. Refer to your specific gateway's documentation for more details.

What if my payment gateway isn't supported?

We are constantly working on adding more payment gateway integrations. If your preferred gateway is not on the list, please visit the gateways page for more details on which gateways are supported and which gateways we are planning to integrate.
Ready to dive in?
Start your free trial today.